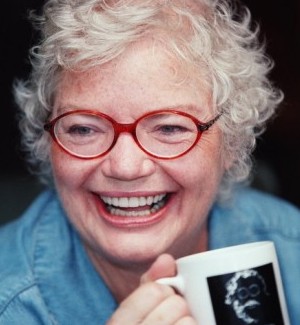 Stirring It Up with Molly Ivins
St. Louis-born writer remembers friend and fellow food-lover Molly Ivins
By Joe Bonwich
The body of Ellen Sweets' new memoir about Texas icon Molly Ivins is set in the Lone Star state, but its soul is grounded in St. Louis.
The University of Texas Press approached Sweets, a St. Louis native, to write a biography shortly after Ivins died from breast cancer in 2007. Sweets declined the commission because she felt too close to Ivins, who had built a national reputation through a syndicated column that alternately interpreted Texas culture and skewered politicians she didn't agree with.
"Molly and I were friends for many years," Sweets says. "I didn't think of her as famous — to me she was just plain Molly. We had conversations about things I know she wouldn't have wanted to see in print."
A biography, "Molly Ivins: A Rebel Life," was ultimately written by Bill Minutaglio and W. Michael Smith. Minutaglio interviewed Sweets as part of his research, and Sweets had an epiphany. "It occurred to me that almost every story I told was about cooking, going to the grocery store or eating in restaurants," Sweets recalls. "I thought, 'Oh, my God, Molly and food. People don't know just how good of a cook she was.'"
That was the genesis of "Stirring It Up With Molly Ivins: A Memoir With Recipes" (University of Texas Press, $29.95). As Sweets spread the word among Ivins' friends and former colleagues that she was writing a memoir with its foundations in food and cooking, stories began to pour in.
And as she wove the stories together, Sweets stitched many of her own experiences growing up and starting her career in St. Louis into the fabric of her relationship with Ivins.
One common thread was their mutual passion for journalism, which dated almost to birth for Sweets. Her parents, Nathaniel and Melba Sweets, owned and wrote for the St. Louis American, a weekly newspaper that still serves the black community. That pioneering role made the couple, now deceased, two of this year's inductees this into the Missouri Press Association Newspaper Hall of Fame. Ellen Sweets, 70, wrote for the American before working at the Post-Dispatch for most of the 1970s, then worked for the Dallas Morning News and the Denver Post. After moving to Dallas, she focused on food journalism.